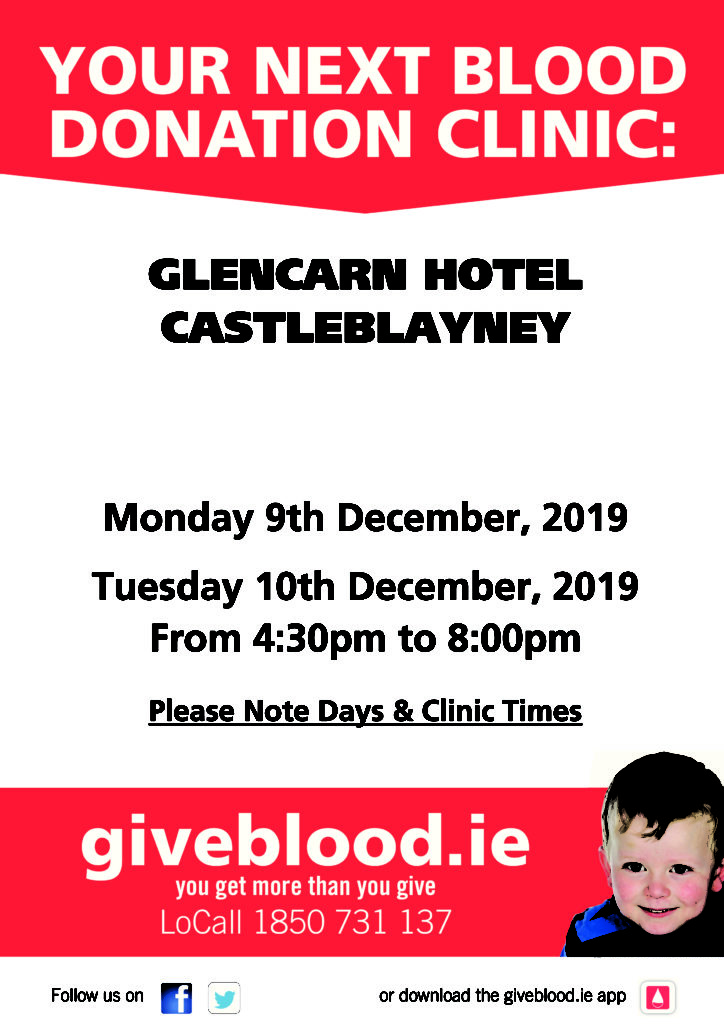 Dear Parents, we have been asked to help out with notifying you of the next Blood Clinic in Castleblayney.
" Dear Principal, I am writing to you on behalf of the Irish Blood Transfusion Service.  We have a blood donation clinic that comes to Castleblayney once every 3 months.
Our next clinic is Monday 9th and Tuesday 10th December, 2019 in the Glencarn Hotel, Castleblayney from 4:30pm to 8:00pm.
I have attached a Jpeg & a pdf if this information can be shared to the parents of your pupils it would be really appreciated. I know some schools have a web texting system they use for other clinics & the response is great.
Each week we are tasked with collecting approximately 3,000 donations a week throughout Ireland.  If you could do your best it really would be appreciated."